Buyersmate specialise in catering equipment including the full Lincat range as well as Catering Ovens and 6 burner ranges, pizza ovens, industrial microwaves and combi ovens whilst also supplying many industries with, fryers and griddles single and double fryers, free standing fryers, gas or electric fryers, Gas chargrills, gas and electric griddles and combination units. You can find all your specialised catering equipment from Bain Marie, hot cupboards,. carvery unit's, bottle coolers to prep counters. We also supply catering freezers,. and freezer display as well as, catering refrigeration including hot and cold food display cabinets, gastronomes, ice machines. all leading brands of catering glass washers and dish washers., coffee machines, stainless steel catering tables & sinks inluding stainless steel sinks shelving and tables, Lincat water boilers. , blenders and much more. We can supply you with all your catering equipment requirements. Our catering equipment suppliers include, Parry, Lincat, Imperial, Falcon, Fosters Refrigeration, Blue Seal, Samsung, KitchenAid, smeg, atlanta, Ital, Whirlpool, Haier, Caravell, and Newscan as well as all major catering equipment manufacturers. "
Click on the pictures or red text to follow the links to our full catalogue
Visit our new Foster refrigeration section Foster refrigeration Visit our new sister web site dedicated to catering equipment

For a fantastic selection of catering clothing and health and safety workwear including uniforms, chefs jackets, chef's trousers, t shirts, aprons, chef aprons. As well as coats, work ware, catering hats, cleaner's uniforms, waiter / waitress uniforms and front of house uniforms. You can have your catering clothing embroidered or printed just by calling our sales team on 01603 702548. Buyers Mate is your one stop shop for catering clothing to the service industry .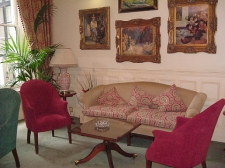 Hotel Furniture
We have everything you need for the hotel room
Including wardrobes and cupboards, beds all source 5 and 7 to hotel standard, chests of draws, mini bars, coffee tables
And room seating for example sofas and tub chairs we can fully refurbish your hotel room

Just call Buyers Mate and let us know the furniture you require for your hotel, restaurant or bar and buyers mate can match existing furniture or find the right furniture at the best price saving you time and money just call our sales team on 01603 702548. or choose from our products online


A selection of hotel restaurant and bar chairs and stools
From traditional bar stools captains chairs to bistro reception and contemporary seating. We also specialise in,
Leather tub chairs, banqueting seating, conference seating, wing back chairs, and benches.
Buyers Mate is your one stop shop for seating to the service industry. We can match existing furniture or give you a new look call our sales team now to discuss all your seating needs.


A selection of hotel tables, restaurant and bar tables. From traditional wooden bar tables also restaurant, bistro and coffee tables. We specialise in banqueting tables conference tables folding tables, tables for indoor and outdoor use bespoke tables at Buyers Mate we can have your tables made to special requirements
Buyers Mate is your one stop shop for tables to the service industry. We can match existing furniture or give you a new look call our sales team on 01603 702548 now to discuss all your seating needs.




We offer a range to suit all needs from heavy duty aluminium and stainless steel, from baking sheets to tri-ply copper cookware, including saucepans and lids , casserole pot and lid, milkpans, fryingpans, omelette pans, stewpans, deep stockpots, pasta colanda, baking sheets, fish poachers, asparagus boilers, deep roasting dishes, bakewell pans, sizzle platters, infact when it comes to cookware & bakeware we are your one stop shop.

The full range of cooking utensils are now available plaese call for more details untill our wesite can be updated
We Supply Whisks, ladles,stainless steel severs, stainless steel serving spoons, stainless steel tongs, Spatulas, potato mashers, Graters, Chefs blow toarch, scales, ice cream scoops,pea scoops, skimmers etc. call us now for all your cooking utensils

Buyers Mate are your one stop shop for crockery, cutlery and glasses.
For a large selection of quality crockery cutlery and glasses, Buyers Mate supplies all leading brands, including the full ranges from Steelite, Churchill, and Royal Genware. We can match your current restaurant crockery, cutlery or glasses. Or we can supply you with a complete new range.
At Buyers Mate we are dedicated to making your life easier, so we can come to your hotel restaurant or bar and show you samples. Making sure you get the correct crockery cutlery and glassware you require.
Call our sales team on 01603 702548



Hotel supplies
At buyers mate we are your one stop shop for hotel supplies
We can supply your hotel with hotel beds, hotel bedding, hotel towels,Hotel Televisions
, hotel hair dryers, hotel irons, hotel room kettles, hotel room mini bar, hotel linens, hotel room bathrobes and hotel bar supplies.
If you can not find the product you require, please call our sales team on 01603 702548.


At Buyers Mate we have all your garden furniture requrements including, teak garden furniture, metal tables and chairs, picnic benches, patio furniture, garden benches,and pub garden furniture. with all the accesories including, Parasols, cushions, and much more. Make your customers relax in your garden with the quality selection of garden furniture avilable from Buyers Mate ,
some examples of our prices
Heavy duty Picnic benches from £158.00
Teak Medium tables 1300 x 760 £142.00
Teak round table and bench set £279.00
Teak square table and bench set £265.00
Teak reclining lounger £169.00
Teak cross back chair £99.50
Teak 2 seat bench 1190 x 760 £139.00
Teak 3 seat bench 1710 x 760 £162.00

All your garden furniture requirements

Contact us and we will send you pictures prictures and information about the product you want call now on
01603 702548



Pocket diary 2006 leather now available
personalised quality leather diary and pens ideal as gifts for customers or guests
call for full details
a full range of print and embroidery is now avilable
letter heads, comp slips, diaries, promotianal products, golf maps, clothing,
and much more
call now for all your print work
01603 702548


If you would like to link to this site please contact us on 01603 702548


Below you can find a selection of
Catering Equipment, Furniture, Clothing, Hotel Supplies, Crockery and Cutlery, Printed or Embroided products, Garden furniture and much more.

Scroll down and click on the pictures or red text to view our online catalogue
If you have any problems please call our sales team on 01603 7025485


All catering clothing and workwear including.
Chef Jackets, Trousers, Aprons, Uniforms, Front of House, T'Shirts, Workwear